Extended Shelf Life of Chicken Meat Using Carboxymethyl Cellulose Coated Polypropylene Films Containing Zataria multiflora Essential Oil
Z. Honarvar, M. Farhoodi, M. R. Khani, S. Shojaee-Aliabadi

World Academy of Science, Engineering and Technology International Journal of Nutrition and Food Engineering Vol:11, No:8, 2017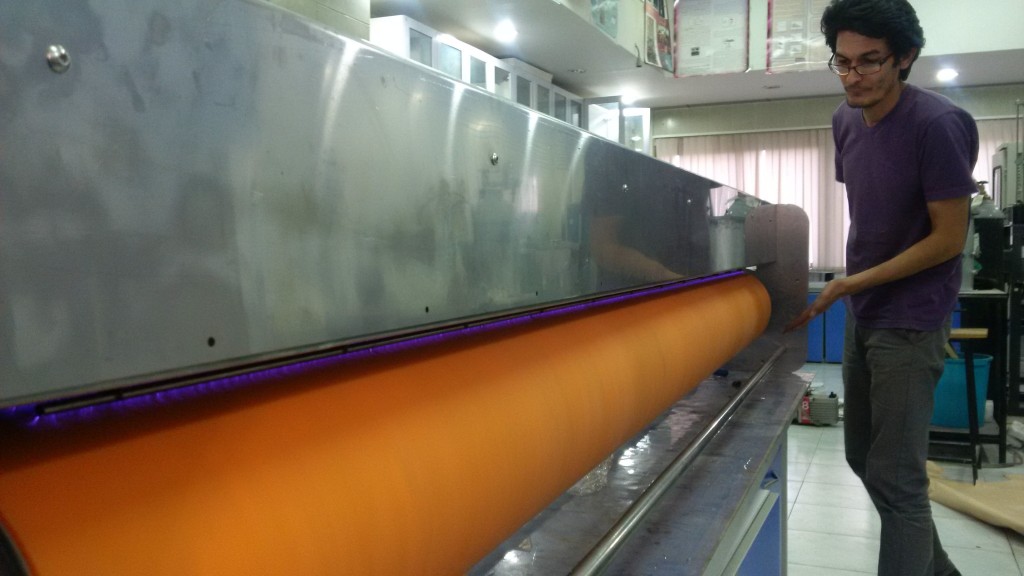 Abstract—The purpose of the present study was to evaluate carboxymethyl cellulose (CMC) coated polypropylene (PP) films containing Zataria multiflora (ZEO) essential oils (4%) as an antimicrobial packaging for chicken breast stored at 4 °C. To increase PP film hydrophilicity, it was treated by atmospheric cold plasma prior to coating by CMC. Then, different films including PP, PP/CMC, PP/CMC containing 4% of ZEO were used for the chicken meat packaging in the vapor phase. Total viable count and
pseudomonads population and oxidative (TBA) changes of the chicken breast were analyzed during shelf life. Results showed that the shelf life of chicken meat kept in films containing ZEO improved from three to nine days compared to the control sample without any direct contact with the film. Study of oxygen barrier properties of bilayer film without essential oils (0.096 cm3 μm/m2 d kPa) in comparison with PP film (416 cm3 μm/m2 d kPa) shows that coating of PP with CMC significantly reduces oxygen permeation of the obtained packaging (P<0.05), which reduced aerobic bacteria growth. Chemical composition of ZEO was also evaluated by gas
chromatography-mass spectrometry (GC–MS), and this shows that thymol was the main antimicrobial and antioxidant component of the essential oil. The results revealed that PP/CMC containing ZEO has good potential for application as active food packaging in indirect contact which would also improve the sensory properties of the product.