Course description and objectives
This course devotes to advanced topics on Complex Networks for the graduate students.
Some topics are as follows:
---
References: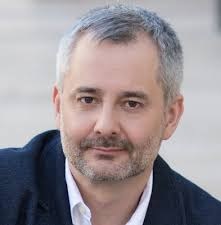 Albert-Laszlo Barabasi is a Professor at the University of Notre Dame and current Distinguished Professor and Director of Northeastern University's Center for Complex Network Research (CCNR) associate member of the Center of Cancer Systems Biology (CCSB) at the Dana–Farber Cancer Institute, Harvard University, and visiting professor at the Center for Network Science at Central European University.
---
Alain Barrat Research scientist C.N.R.S. CPT, Marseille, France Institute of Scientific Interchange, Turin, Italy, Turing Center for Living Systems, Marseille, France
   Marc Barthelemy, Institut de Physique Théorique
Alessandro Vespignani, Sternberg Family Distinguished Professor &Director Physics, Bouve College Health Sciences
---
Mark Newman is the Paul Dirac Collegiate Professor of Physics at the University of Michigan and an external faculty member of the Santa Fe Institute.
---
Some Useful Tools